SZÉCHENYI ISTVÁN UNIVERSITY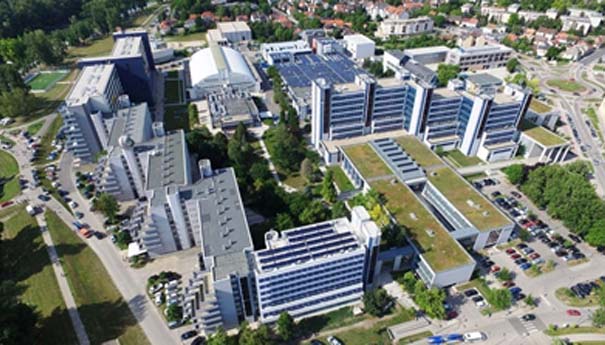 Széchenyi István University (SZE) is located in Győr, at the centre of Central Europe's "golden triangle", halfway between the capital of Hungary, Austria and Slovakia, on the river Danube. SZE is a relatively young higher education institution with a unique history. Having become one of the leading technical universities in Hungary, in 2020, SZE was transformed into a private foundational university. With this progress, SZE has set out to build a model for transforming Hungarian higher education.
SZE has nine faculties from engineering through economics to arts e.g. Business and Economics, Automotive Engineering, Mechanical Engineering or Architecture Civil Engineering and as evidence of the University's strong commitment to internationalization most of the faculties provides the opportunity to participate in English-taught programmes as well.
Moreover, there are Competence Centres at the university where the main role is besides determining the scientific directions of the University, is the operation of the sustainable entrepreneurial business model in collaboration with the University's spin-off enterprises. Furthermore, Széchenyi has more than 40 engineering laboratories of which a large number have been modernized via EU projects. They can be used not only for educational purposes, but also to promote scientific collaboration with companies in the region. E.g. 5G, Autonomous and Intelligent Robotics Laboratory, Food and Water Testing Laboratory, material Testing Laboratory.